We are happy to offer the following classes at Do It Yourself Crafts. Remember, though, that you don't have to come to a class to visit the shop - we are open for walk-in customers Monday-Saturday 10-6 and Sunday 12-6, plus we open until 9 on Thursdays
Upcoming classes and events at DIYC
Tuesday June 12 Story Time Pottery 10-11 a.m.
If You Give a Dog a Donut
Paint a fun plate that any little friend would love to have. We'll read the story and paint the project. $16 This event is for kids age 2 and up and is a parent-child activity. Please plan on having no more than one adult per child attend. Items will be ready for pick up in a week, and you will be texted when they are ready.
Father's Day workshop Saturday, June 9, 2 p.m.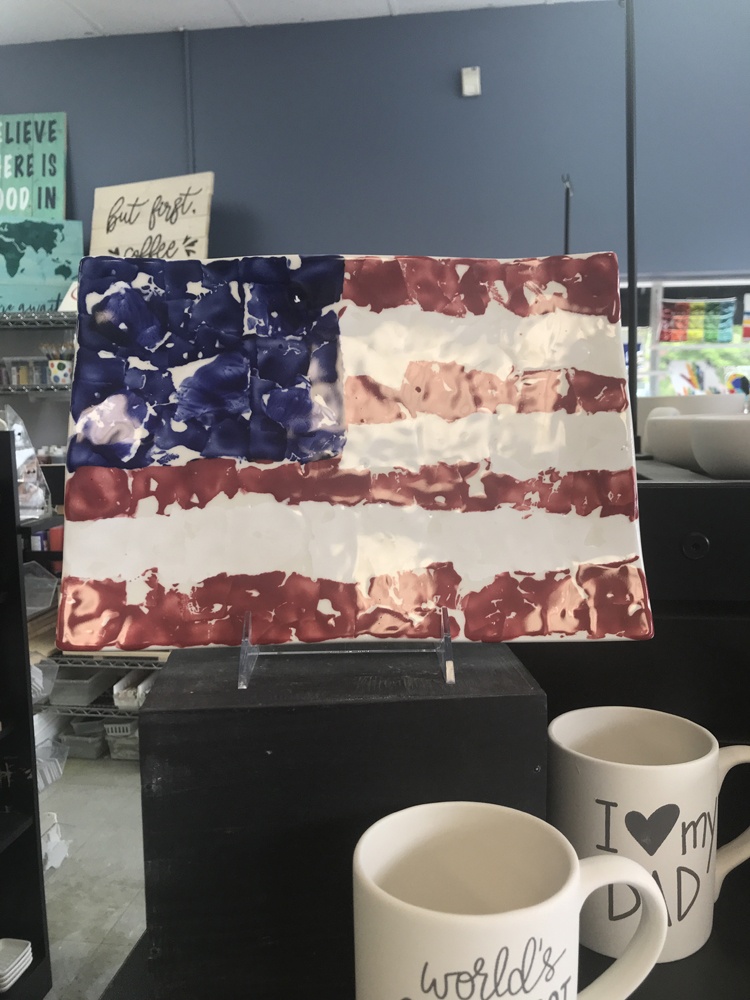 We're creating a special plate just for dad – but anyone will love it! Learn a new and fun technique as we create a flag plate, perfect for a grill platter or to display. As shown, the project is $38 plus tax, but there are other options as well. Call to register – 205-868-4346
Kids Movie Night
It's the Emoji Movie and a fun emoji plate to go along with it! Friday, June 29 from 6-8:30. Appropriate for kids ages 6 and up. This is a drop off night – parents, make it a date night at a great restaurant in Homewood, go to Target all by yourself, or just enjoy the quiet! We've got you covered! $30 per kiddo, includes pizza, movie, and a craft. Call to register your kids – 205-868-4346.